iPhone, iPad, Samsung, Nintendo Screen Repair Leatherhead, Bookham, Fetcham, Ashtead, Cobham, Esher, Dorking, Epsom and surrounding areas in Surrey
Its all about me ...
First off, I like to use the Royal "we" when I speak about my business. I don't pretend to be a big business but sometimes I talk about Jock IT as a "we" business rather than a 1-man band. What it does mean is that you will get much better service from me which will be personable. I guarantee that.
And I work primarily from home, so don't be surprised when you come to drop off your phone or your laptop. I don't have a shop or a commercial unit, so that helps me keep costs down, and I pass those savings onto you!
At
Jock IT
, its all about getting things fixed rather than just throwing things away and having to spend more money on new equipment. I've been interested in "nuts and bolts" for almost all of my life and I love fixing things. So, no matter what, I do my best to get your hardware repaired rather than having to buy a new one!
Most households these days have a plethora of new technology - laptops, netbooks, iPhones, smart phones, iPads... you name it, we've got it! And inevitably something somewhere is going to break, or simply needs a specialist to look at it.
Jock IT
provides a specialist, dedicated service to you. You don't have to rely on some multi-national company to sort your specialist technology problems out. You don't have to wait a week till some big organisation can book you in. You don't have to send your devices off and wait weeks for a response. And you don't have to pay their extorniate rates for call-out, minimum charge and expensive parts.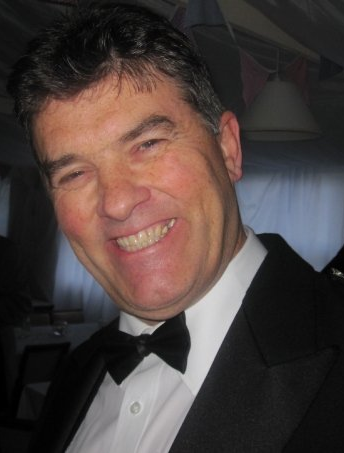 Jock IT
is owned and operated by moi, Donald Eastwood. I have worked in the IT and "New Media" industry for over 20 years with both big and small companies. I started at
BT
looking at the digitisation of the old anologue telephone exhanges before moving into a career in New Media for BT Broadcast Services, a little known department within BT looking after all types of broadcasting requirements. I was instrumental in leading a New Media department focusing on tapeless TV playout and video encoding for re-broadcast, which was the pre-cursor for
BTTV
. I left BT after 18 years (yikes!) and went straight to the
BBC
to work on the upgrades to the BBC Two, BBC Three and BBC Four websites before embarking on the initial research work on the
BBC iPlayer
.
After a couple of smaller online video projects, I started working at
Jack Morton
where I was responsible for setting up the UK element of the Jack Morton Digital Team (previously only based in the US). I was then selected (some say Head Hunted!) to become the Chief Technology Officer (CTO) and board member of a medium sized
online business
based in Brighton. What I brought to that position was my knowledge of new media and online processes and procedures into a small but fast-growing company and developed and coached the technical staff to enhance the product set for a new era in democratic online solutions.
But I always had an exciting interest in working at the coal-face from an early age and just wanted to get back involved in the technical side of my knowledge, plus be my own boss (that last one was such a bitch!) and that includes online web programming and computer repairs.
Use the menu system at the top of the page to find out how
Jock IT
can help you out.
Within the local area,
Jock IT
can collect and also deliver your technology generally within 24 hours depending on parts availability.
I also offer a postal service where you can complete the details of your repair online, you get issued with an electronic ticket to follow your repair, you send your equipment to
Jock IT
, equipment is repaired within 24 hours and securely returned to you (obviously at additional cost).